Robotics Club
Central Lyon high school science teacher Bill Allen guides our growing robotics team in building a robot that competes with surrounding schools. The popular club has expanded to an elective class that students can take for credit. The club had enormous success during its first years, qualifying for state in 2013 and 2014.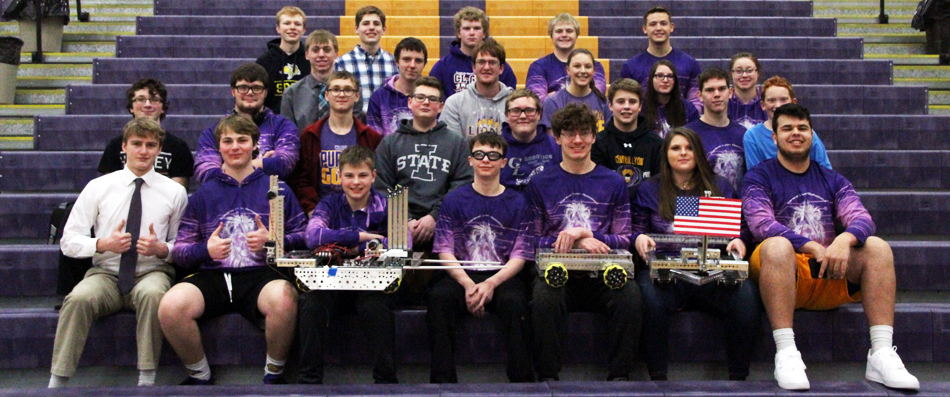 2019-2020 Robotics Team
"It has been an honor to be part of Robotics. It was fun in my Freshman and Sophomore year, but it really kicked off Junior and Senior year. Robotics is a great place to learn responsibility, Gracious Professionalism™, teamwork, and the basics of engineering and design. And you get to build a robot that competes in a competition. Going to state my Junior year was the best experience in my life. If you are looking for an extracurricular, I highly recommend robotics. Just know that it's not Battle Bots."
~Written by CL Alum Ben V.