Golf
The 2020 golf season was canceled due to COVID.
Girls' Head Coach: Ben Gerleman bgerleman@centrallyon.org
BACK: Melissa P, CJ V, Tatum J, Emma B
MIDDLE: Nolelle M, Lauren L, Emma C, Grace H, KaryAnn K, Rhiannon K
FRONT: Kylie M, Elizabeth E, Syndey W, Elle D
Being a part of golf has been such a fun experience for me. When I started, I didn't have any experience playing, and ended up learning a lot. When the weather permitted, we enjoyed golfing at the Rock River Country Club, otherwise you could catch us practicing in the mezzanine and listening to Mr. Gerleman's "good" music, and every once in a while, playing Wii golf. Overall, I have enjoyed the time I spent golfing and wish I would have joined earlier! ~Kary Ann K.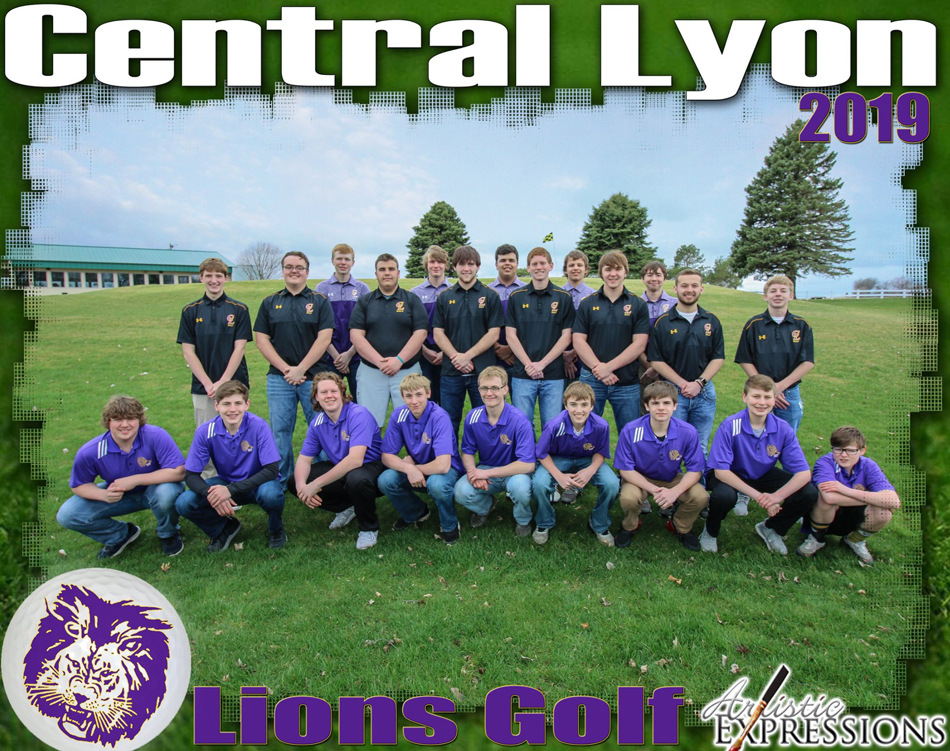 Boys' Head Coach: Chris Wright CWright@centrallyon.org
BACK: Breyden D, Nate S, Autstin S, Brevin W, Carter S
MIDDLE: Trey V, Jaxon K, Blake M, Jerry S, Cody H, Kaden H, Devin M, Carter I
FRONT: AJ B, Jace S, Ian W, Cael S, Mason B, Mason G, Nathan M, Bret D, Connor M
"Over the past four years, it has been a privilege to be a part of the golf team. I have had the opportunity to meet new people and make new friends along the way. Golf has offered me a challenge with having to get a feel for different golf courses while still being enjoyable at the same time. I will never forget the many memories that came from the golf season." ~Cody H.