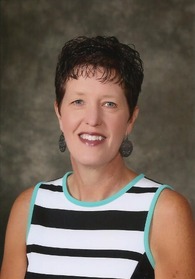 My name is Deborah Snyders and I have been teaching at Central Lyon since 1986. I grew up in Clear Lake, Iowa and graduated from Ventura High School. I earned a Bachelor of Arts Degree from Luther College in Decorah, Iowa. Go Norse! I am very excited to begin my 34th year of teaching. I enjoy working with the . . .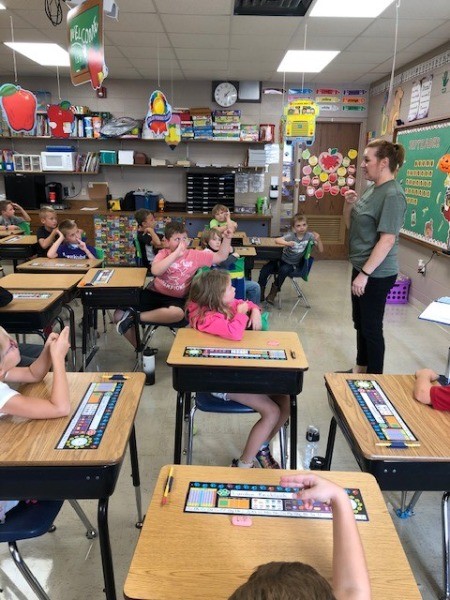 This week one of our reading stories was called, The William Hoy Story by Nancy Churnin. It is a biography about a deaf boy who changed how the game of baseball was played. We learned that he used sign . . .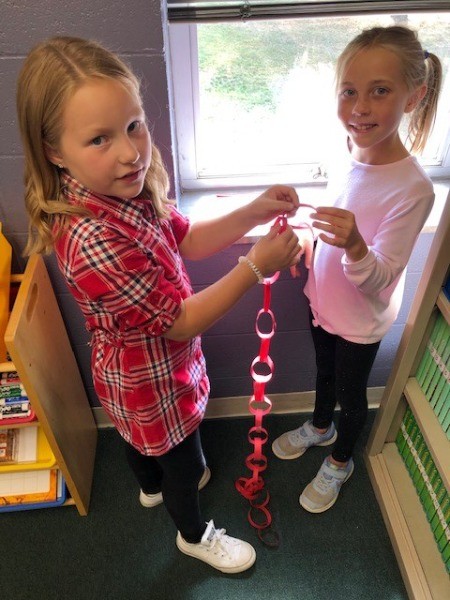 This week we did a STEAM lesson on Mechanical Science called "Building a Paper Chain". The challenge was to work with a partner to build the longest paper chain using only 1 piece of paper. At the end of 20 . . .